Russell Brown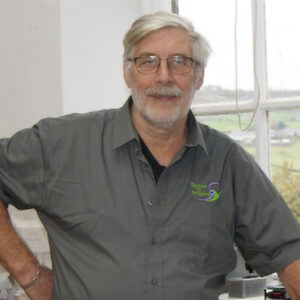 Russell Brown started working as an apprentice motor vehicle technician, studying at Keighley and Bradford colleges.
He enjoyed working with apprentices and so decided a move into teaching would be an appropriate career move. He completed his teaching qualification at, the then, Huddersfield Polytechnic.
Worked at all three local colleges mainly in motor vehicle and SEN, before concentrating on SEN at Shipley College where he further developed a student centred leaning style which was recognized by Government as good working practice for re-engaging disaffected learners.
He later moved to working in schools delivering practical subjects with embedded, STEM and life skills, along with work for the WEA and adult learners using a similar model.
Became a District Councillor ten years ago, which gave him a platform to promote STEM/STEaM and when the opportunity came along to re-home and reinvent the Star Center and Fab Lab, helped form Space to Inspire to promote STEM/ STEaM career opportunities to the young learners of the district and beyond.
Key Points:
Internationally recognised installation artist
Nominated for an Award – For re-engaging disaffected learners
Creator of innovative practical education projects
Bernard Mosley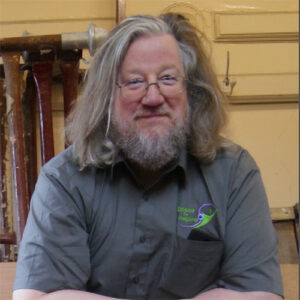 Bernard Mosley spent 16 years working in professional theatre as a technical theatre engineer specialising in lighting and sound. In 1999 he transferred his technical skills base to education where he setup and ran an Internet Radio Station and Satellite Television Studio to research delivering to difficult to reach students. This lead to designing the STAR Centre, housed at Keighley College where he specialised in delivering STEM in its immersive environment for 17 years. He is now a co-director of Space to Inspire CIC which was setup to further develop the STAR Centre educational model.
Key Points:
Contestant on BBC Robot Wars Season 3 – Team MadCamo with Robot Hefty
Lighting Specialist for world premieres of Northern Ballet Don Quixote and Dracula
Converted a Jacquard Loom into a CNC machine for Wyedean Weaving Co Ltd
Ray Barber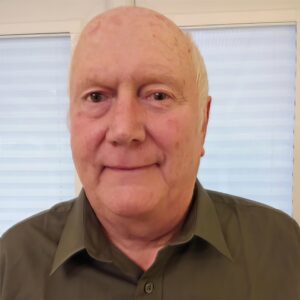 Started his career as a metallurgist in the wire industry before moving to Bradford College and becoming a lecturer in metallurgy. Whilst working at Bradford College he spent 2 months working in a college in Alexandria Egypt on a British Council funded project on behalf of the World Bank.
He moved to Keighley College in 1985 to teach Science and Materials to HNC Engineers. During this time he spent a year teaching at Wollongong College in New South Wales Australia. On returning from Australia he was made Deputy head of the faculty of Technology and eventually Head of Engineering before taking on the role as head of the Star Centre a £1.7 million pound Regional Development Agency funded project.
He retired in 2011 and now shares his time between Space to Inspire and looking after his 3 grandchildren….
Key Points:
Warrior
Poet
Web Developer